Finally, a breakthrough system that eliminates the frustration of How To network two computers or more together on a PC Network, without spending a fortune on technical support
Discover the fastest and easiest way to
share Files, Printers or Internet connection

between computers on your PC Network, networking two computers or more even if you have limited technical skills

From : Harris Chester

Dear Frustrated computer user,

Having difficulty getting your PC Network system running to your satisfaction? having a problem connecting 2 computers or more? Not able to share files, printers, Internet connection, etc? Do you have a problem with securing your Home Network or Small Business Network?

Would you like to be able to carry out basic testing of your PC network system, make it secure while minimizing overheads like processor and memory usage?. Do you know which utilities to use to assist you in finding the problems in your computer network?.

WE HAVE THE ANSWERS TO MOST OF YOUR QUESTIONS

(Nobody has them all)

Why Us

We've been in the computer business for 30 years, started prior to the Original IBM PC. Worked for one organization for 15 years and ended up supporting over 1000 computers on a multi site network. And since 2000 have worked for individuals and small businesses with from 1 to approximately 12 computers. This has involved networking, servers, printer sharing, network printers, wireless access (WEP, WPA & Unsecured), firewalls (Hardware and software), Hubs / switches / programmable switches, remote access, and 56k dial-up, ISDN, broadband and cable modems, etc. Our specialty is talking users through troubleshooting their systems over the phone before traveling to site. This saves everyone time and money.

Aren't all the answers on the Internet?

There are a lot of written and automated solutions on the Internet, but they don't always help you to solve your networking problem, get your printer and/or data shared or the sharing of your Internet connection working. And then there is the possibility of a partial hardware failure, even if you've configured everything correctly. Some are designed only for experienced users. Other means such as call outs are expensive for the home or small business user.

What you really need is a step by step network guide, Setting up a small computer network has many variables which can make the setting up frustrating to use with just a network setup guide by itself. We will take you through each step, not going forward until the last one is complete.

While a network setup guide is a useful tool it can still require professional assistance as there can be a number of variables involved. The purpose of the eBook is to also to make available remote assistance if required, initially via Email, with extra options to use Telephone, Skype or Online Remote Assistance. This extra facility is only available to purchasers of our eBook.

How do we do it.

Over the years we have given a lot of support remotely, mainly to clients that we have supplied or set up network systems for. We feel that for people in problem situations, who want to be able to have the capability to manage and troubleshoot their own home network or small business network system by themselves, or acquire that extra economical support, this product/service will fit the bill.
Communicate with a very experienced, versatile professional hardware and system troubleshooter, also available to TALK TO.
Help to build in redundancy in to your networking system.
Get assistance when looking to the future & upgrade ability?
Learn How To carry out simple tests, with the benefit of a seasoned PC support person to assist you.
Gain the knowledge to help you manage your own computer network.
Acquire the know-how on the tools to help you solve networking problems.
You do not have to trawl through hundreds of pages it's just 26 full size pages with the graphics content web linked should you need them. They are also full size, no need to zoom in and out to view them (you might need to click on them once) this will depend on your screen size and web browser viewing area.
The eBook has purposely omitted cross over connection for two computers and ICS (Internet Connection Sharing) via the one computer as this severely limits the versatility & security of a networking system.
Extra Telephone & Online support is available from 08:00 to 23:59 GMT and we hope to extend this to the full 24 hours later this year. This service is currently only available to purchasers of our eBook.
How much does it cost.
Normal basic computer call out charges are around $120 Dollars or more. Our eBook will be very cost effective in solving just one problem. At $37, including two months email support, with the options of extra phone support and remote support if you require it, you can save yourself a lot of money.
Bonuses: Free Reports on software and hardware firewalls. To assist you in making your system secure. $20 value.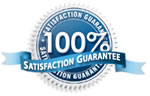 100% Risk Free Money back guarantee, if we are not able to assist you in solving at least one of your network system problems within the 60 days. This will allow you to change your system, add new network hardware, etc.
CLICK BELOW to place your order NOW for our versatile & very flexible solution to home & small business networking problems.
Sincerely,
Harris Chester
Network Consultant
Network2Computers.com
P.S
Cut your costs & minimize your downtime, with a very flexible remote support option available if required.
P.P.S Don't forget
Free Reports on software and harware firewalls. To help make your network system more secure. $20 value.
P.P.P.S Guarantee
100% Risk Free Money back guarantee, if we are not able to assist you in solving at least one of your PC Network system problems within the 60 days. This will allow you to change your system, add new network hardware, etc, if necessary.
Networking 2 Computers or more is our business